Client //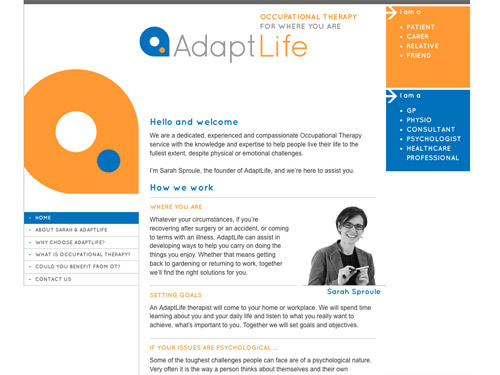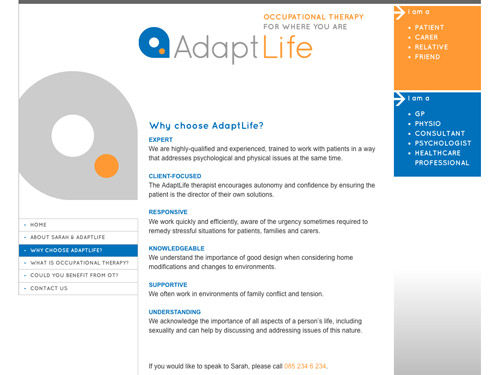 AdaptLife needed a clear, concise website that directed users to either patient/carer content or medical content. Strong shapes and crisp layout clearly define where a user needs to click.
The logo uses a combination of a circle to represent flow and change with a pointed corner to show focus and direction.
The additional inner dot emphasises movement from the restricted inner towards the outside, reflecting the process of change undertaken with the therapy process.